$15,000 AWARDED IN ANNUAL SCHOLARSHIPS
Summit Salon Business Center is the largest salon and spa consulting company in the world. Their mission is to improve the professional beauty industry one service provider at a time. This means starting at the Academy level. To support the Summit Salon Academy locations across the country, Summit Salon Business Center offers an annual scholarship for students of Summit Salon Academy. Financial Aid is also available for those who qualify.
TOGETHER, we are #summitstrong
Summit Salon Business Center Awards 2022 Scholarships
"We are proud to announce the winners of the Summit Salon Business Center Scholarship program. The highest scoring students have each earned $1500 for articulating how they use Summit Salon systems in their Academy as they work toward licensure," says Darci Gutfreund, Summit Salon Business Center, Director of Training." To qualify, students must have 90% attendance, 90% GPA, and submit a written response or video to 3 essay questions. It is students like these that prove that our industry continues to evolve."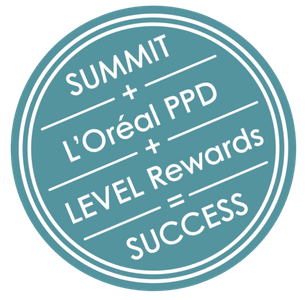 Summit Salon Business Center, in exclusive partnership with L'Oréal Professional Products, is committed to ensuring the business and personal success of every salon and spa professional. Our program boosts salon efficiency and cash flow by helping salons work better. L'Oréal Professional Products brands support our efforts in elevating the salon industry by making Summit available to salons that have a desire to become a trusted partner.